The Game, ahead of the LP's November 29 release date, has unveiled the project's official cover art and tracklist via Instagram. "I promise another classic… my day 1 fans know what it is," he wrote in the post's caption. "I will not disappoint !!!!"
The West Coast veteran highlighted all of the pregnant women who participated in the album cover's photoshoot and thanked the photographer for bringing his vision to life. He expressed his excitement for the LP before reflecting on the significance of his upcoming release.
"I've had a great run & surpassed my rap goals along time ago…. it's by God's grace that I'm able to still be here to deliver full projects at this calibre in an industry where I've seen artists come & go," he noted. "It will always be 'QUALITY' over 'QUANTITY' from where I stand. The REAL music will always prevail & this album will cap off an amazing run. I'm grateful for all the producers & artists who've helped this album become what it is & I am more excited for my fans than I am for myself. This album will go #1…… because it's CLASSIC !!!"
Born 2 Rap features over 20 songs and includes collaborations with the late Nipsey Hussle, Chris Brown, Ed Sheeran, 21 Savage, Mozzy, Dom Kennedy and Bryson Tiller, among others.
Check out album cover art and tracklist below.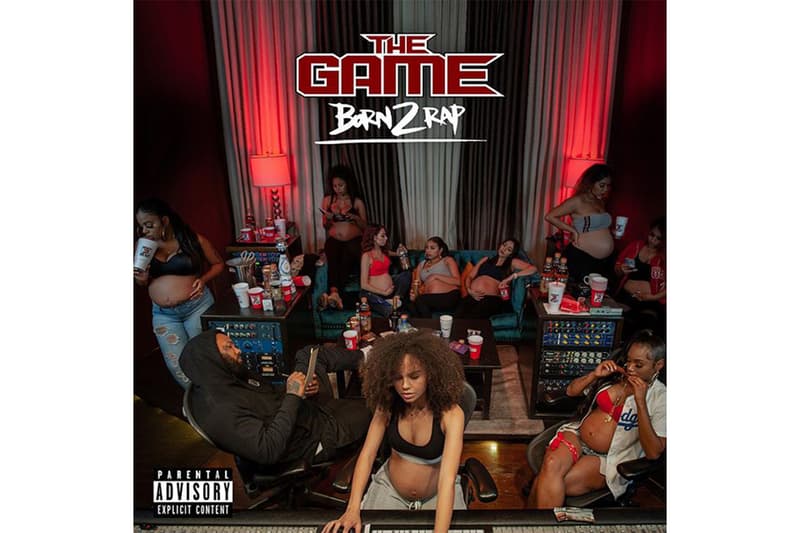 1. Intro: Sea Of Sin f. Ed Sheeran
2. No Smoke f. Miguel & Travis Barker
3. Five Hundred Dollar Candles f. Dom Kennedy
4. The Light
5. Carmen Electra f. Mozzy, OBSE Chill & Tobi
6. Dead Homies f. Red Cafe
7. Gold Daytonas f. Dom Kennedy
8. Westside
9. 40 Ounce Love f. Just Liv
10. Gucci Flip Flops
11. Born 2 Rap
12. Welcome Home f. Nipsey Hussle
13. Interlude: Help Me f. Sly
14. I Didn't Wanna Write This Song f. Marsha Ambrosius
15. The Code f. 21 Savage
16. Stay Down f. Bryson Tiller
17. Hug The Block
18. Ask For Me
19. Stainless f. Anderson .Paak
20. Gangstas Make The Girls Go Wild f. Chris Brown
21. Blood Thicker Than Water f. Trey Songz
22. Rewind II
23. One Life f. J. Stone & Masego
24. Cross On Jesus Back f. D Smoke
25. Roadside f. Ed Sheeran