Eminem has stunned his fans with his new album titled Music To Be Murdered By. He posted the cover art on his Twitter page on Friday.  "It's your funeral...#MusicToBeMurderedBy Out Now," he wrote in the caption.
According to Slim Shady, the 20-Track Lp was inspired by famed director Alfred Hitchcock.  Music To Be Murdered By features artists like Royce Da 5'9, Q-Tip, KXNG Crooked, Young M.A, Anderson .Paak, Denaun, Black Thought and late rapper, Juice Wrld.
Music To Be Murdered By marks Em's 11th studio album and follow-up to Kamikaze, which opened at No. 1 on the Billboard 200 with over 434,000 total album-equivalent units. It was certified platinum by the RIAA only a few days later.
Check out the cover art and tracklist below.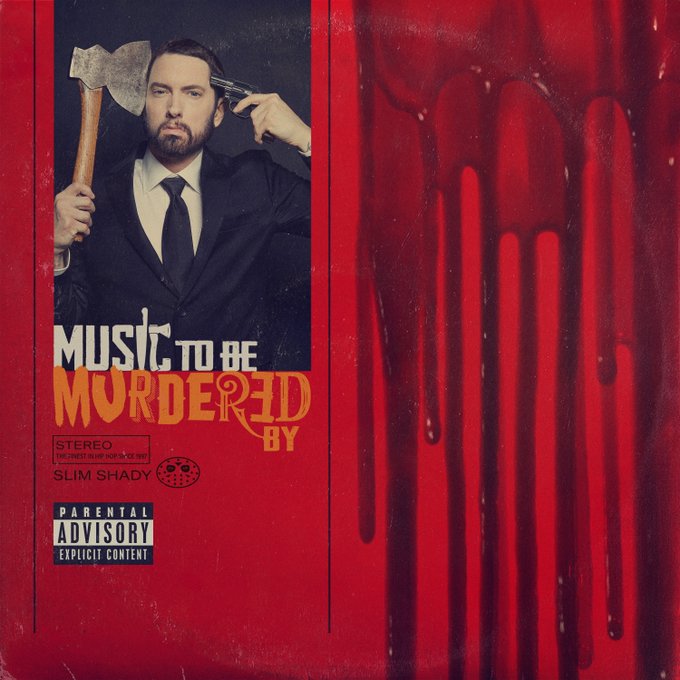 Premonition — Intro
Unaccommodating f. Young M.A
You Gon' Learn f. Royce Da 5'9 & Whit Gold
Alfred — Interlude
Those Kinda Nights f. Ed Sheeran
In Too Deep
Godzilla f. Juice Wrld
Darkness
Leaving Heaven f. Skylar Grey
Yah Yah f. Royce Da 5'9, Black Thought, Q-Tip & Denaun
Stepdad — Intro
Stepdad
Marsh
Never Love Again
Little Engine
Lock It Up f. Anderson .Paak
Farewell
No Regrets f. Don Toliver
I Will f. KXNG Crooked, Royce Da 5'9 & Joell Ortiz
Alfred — Outro